The Best Music Festivals Around the World
Music is one thing that connects all humans, regardless of the language we speak or the country we live in.
If you're looking to venture a little further than your own backyard and see what music festivals are like in the rest of the world, you'll soon see that you're spoilt for choice.
What are the best music festivals in the world?
Among some of the most popular music festivals outside of the US are Glastonbury Festival, Tomorrowland, Sziget Festival, Fuji Rock Festival, Primavera, and Rock in Rio.
Whatever country you want to visit, there's guaranteed to be at least one headlining festival you can attend.
Planning a trip overseas based on a music festival you're dying to see is one way to guarantee fun, but a quick look at just how many there are can make it overwhelming.
To help you out, we've hand-picked some of the coolest music festivals worth attending and what type of music they promote, so you can choose one that matches your taste.
The Best Music Festivals to Add to Your Bucket List
Whatever the genre you're into and wherever you're going, there's guaranteed to be at least one music festival that can cater to you.
Held in some of the best locations on earth, you'll have plenty of time to explore once the music stops.
These are some of the best music festivals that Europe, the UK, Asia, and South America have to offer, with something out there for everyone.
#1 Tomorrowland
Tomorrowland is arguably the world's most famous electronic dance music festival and EDM lovers come from around the world to be there.
Each year, it's held in Boom, Flanders, Belgium, and although it's only been running since 2005, it's built up a reputation that's pretty hard to beat in this genre.
The festival takes place over six days which happens over two three-day weekends, giving revelers plenty of time to rest in between them.
In 2019, Tomorrowland had some of the largest numbers of any music festival in terms of attendance, with around 400,000 guests being there.
Previous headliners of the festival include Chemical Brothers, The Chainsmokers, David Guetta, Armind van Buerun, and Avicii, just to name a few.
When you're done with the festivities, you can spend weeks in Belgium enjoying their culture, and check out the famous cities of Brusells, Bruges, and Antwerp.
#2 Glastonbury Music Festival
The UK's most popular music festival has to be Glastonbury, and it's where you can also expect to see the most celebrities and get yourself an Instagram-worthy shot.
Glastonbury Festival first debuted in 1970 and has a long history of having the world's best bands attend.
The headliner for 2022 is Billie Eilish and after taking a year off in 2021, they're confident they can smash attendance records and get over 250,000 guests.
The Glastonbury Music Festival is located in Pilton, Somerset, and loads of Americans base a whole UK trip around attending this event.
The huge variety of music genres including alternative, pop, rock, and hip-hop make it enjoyable for everyone, and they offer so much more including cabaret, circus, comedy, arts, and dance, so it's a culture overload if you're lucky enough to attend.
#3 Rock in Rio
Rock in Rio is Brazil's largest music festival and a name that's become so popular that it also branched off into other countries, including Spain and the United States.
The Rio de Janeiro-based festival is the original and the best though, with the very first one being held in 1985 and then randomly occurring years from then until now.
The first Rock in Rio saw Queen, AC/DC, and Rod Stewart headline and it's managed to keep up with the big names until today.
Known as one of the largest music festivals in the world, you can expect to be among up to 1.5 million people attending it, so it does tend to get a little hectic at times.
However, they hold Rock in Rio over different days on two weekends which helps to spread it out a bit.
When you're done there, you can enjoy the other sights and sounds that Brazil has to offer and easily spend another month just exploring the South American country.
#4 Dekmantel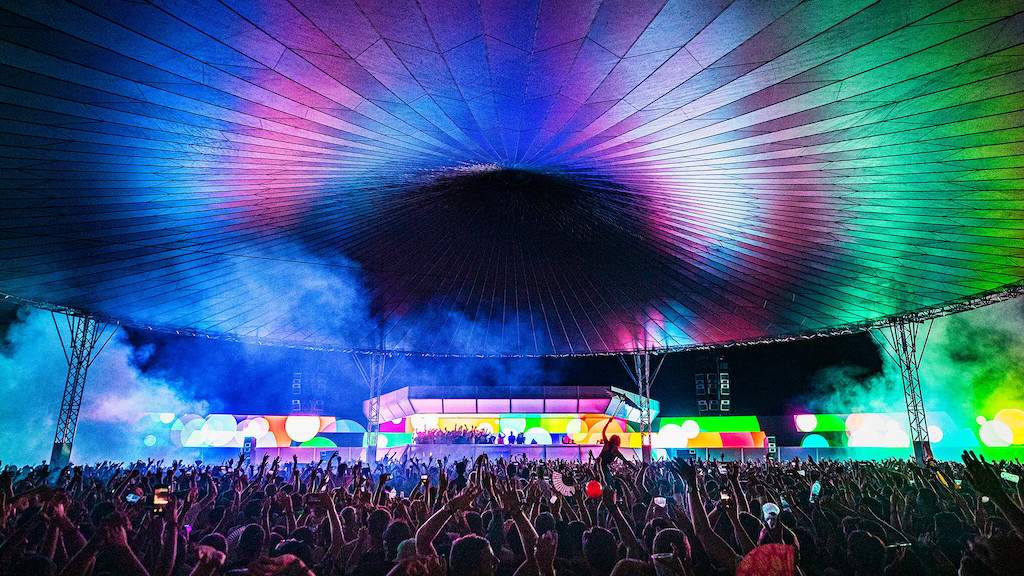 If you consider yourself a forward thinker and want to know about up-and-coming artists before the rest of the world, a trip to the Netherlands to see Dekmantel may be on the card.
This electronic music festival is a little different from others because you won't see many of the biggest names in music headlining it, but rather samples of up and new and experimental artists who are set to change the game in the future.
Dekamtenl takes place in Amsterdam around August, and it aims to combine a traditional outdoor music festival with some of the best electronic music around and six different stages to see it on.
With a reputation earned for being cutting edge, the world's best DJs all want to play at Dekmantel, so if you consider yourself an EDM fan, it's worth the trip to Amsterdam for this experience alone.
#5 Sziget Festival
For a music festival that also has a healthy dose of culture thrown in, consider adding the Sziget Festival from Hungary to your list.
The Budapest-based event is held on an insane 108-hectare island on the Danube called Óbudai-sziget, which is where it gets its name.
Each festival sees around 1,000 individual performances taking place so, in terms of variety, it's one of the most impressive.
The Sziget Festival has seen acts including Gorillaz, Arctic Monkeys, Rihanna, Sia, Post Malone, Kings of Leon, and Florence and the Machine take the stage.
If you only do one festival in your life and want to cram as much action in as possible, we recommend heading to Budapest to check it out.
#6 Fuji Rock Festival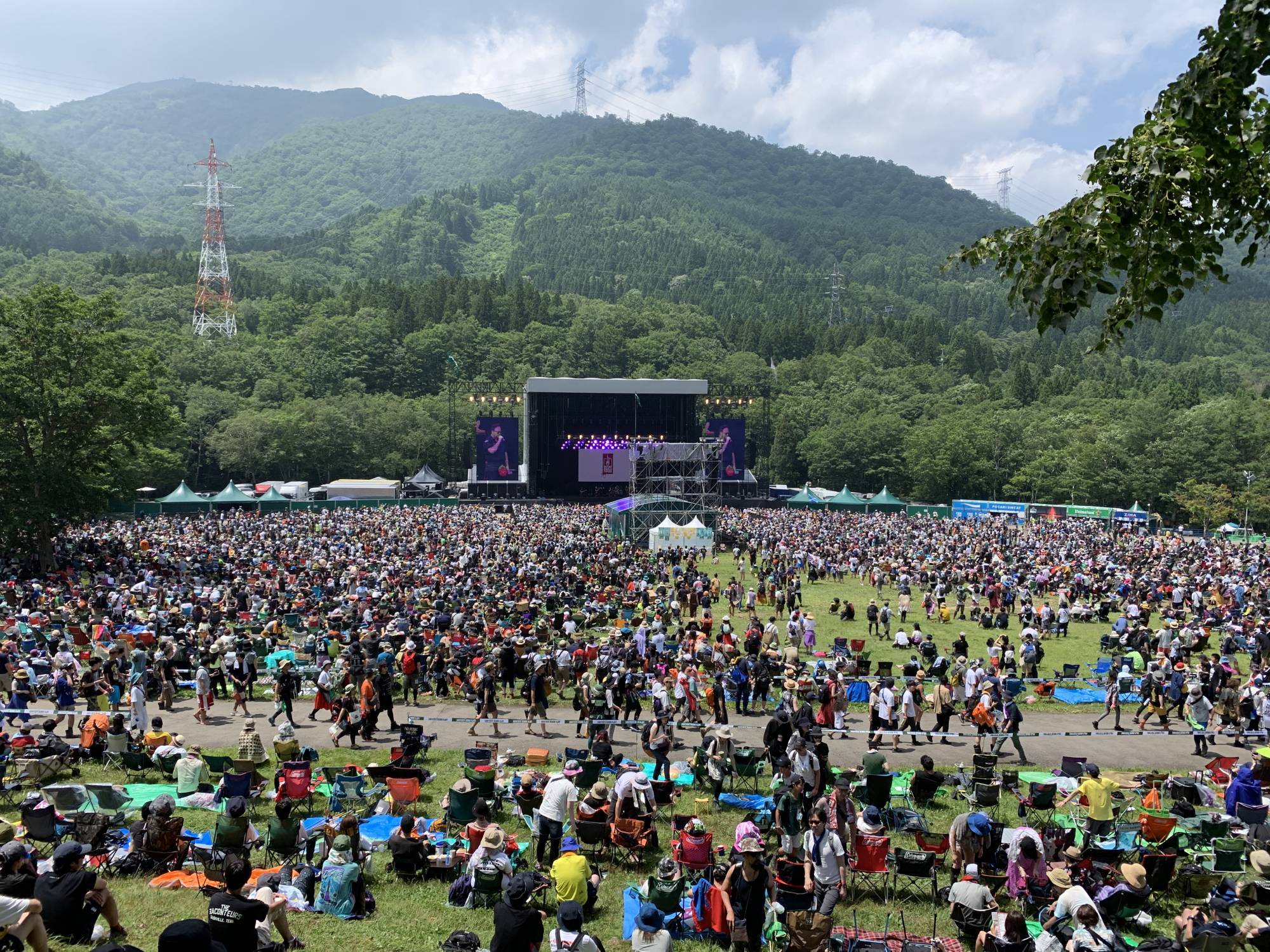 Japan's ultimate music festival is the Fuji Rock Festival and it's held each year at the Naeba Ski Resort in the Niigata Prefecture.
The festival got its name for its first edition in 1997 where it was located at the base of Mount Fuji, but to make room for more people and artists, it moved from there in 1999.
With over 200 artists, including Japanese and international acts, you're spoilt for choice with who you should listen to.
Previous iterations of the Fuji Rock Festival have seen headliners like Foo Fighters, The Chemical Brothers, Beastie Boys, and The Cure.
There's no shortage of ways to fill your time in Japan when the festival is done, and since the three-day event is usually held in July, you'll be there in the middle of summer when the weather is sunny and perfect.
#7 Primavera Sound
Known as the ultimate music festival of Barcelona, Primavera Sound is something that everyone should experience at least once in their lives.
The first edition of this festival took place in 2001 with just 8,000 guests and every year it gets bigger and better.
With an impressive lineup of musical artists to see, it's no wonder the 2021 concert attracted over 220,000 attendees.
The music festival usually takes place over two weekends and happens around the end of May each year, so you can decide just how much music you can handle.
In the past, famous acts have included Pixies, Queens of the Stone Age, Radiohead, The White Stripes, Kendrick Lamar, and Lou Reed.
Anyone into alternative, rock, pop, electronic, hip-hop or indie music should put this one on their bucket list, and then see what the rest of Spain has to offer.
#8 Mysteryland
Nobody does electronic music quite like the Europeans and if you want to head to one of the world's most famous EDM festivals, Mysteryland is the place to be.
The 2021 festival was held in Haarlemmermeer in the Netherlands, and it's increased dramatically in size from the first iteration which was held way back when in 1993.
They have around 300 artists and it spans three days, and by the end of it, you'll hardly have the energy to stand up, let alone walk.
Mysteryland attracts a massive crowd of electronic music fans and with 17 stages to choose from, you will struggle to choose just one place where you want to go.
The Dutch powerhouse is the perfect place to start a trip as well, and you can spend weeks in Northwestern Europe following it, enjoying local wonders like tulips and windmills, among others.
#9 Afro Nation
Afro Nation will be back again in 2022, giving revelers a chance to listen to music from hip-hop, R&B, reggae, Afrohouse, Afrobeats, and dancehall artists.
This is the largest afro-centered music festival in the world and it's held in Portugal, with the next event slated to take place at Praia da Rocha beach in Portimao, Algarve.
If dancing and upbeat music is your style, you'll want to attend this music festival and it has heightened energy that not many others can match.
When you're done, there's a lot to see in Portugal, and the Algarve is at the southern tip of the country which means it's home to some of the best beaches.
You can spend weeks in the area sightseeing and checking out the many oceanside bars and restaurants around there.
#10 Montreux Jazz Festival
Cool cats of the world rejoice and make your way to Switzerland for the annual Montreux Jazz Festival.
As one of the oldest on our list, this festival has been running since 1967 and has seen some impressive names in jazz like Miles Davis, Nina Simone, and B.B King grace its stages.
It's not all about jazz musicians though, as other performers including as well as Queen and David Bowie have played there before as well.
The Montreux Jazz Festival is held on the Lake Geneva shoreline which gives it relaxing and jazz-friendly scenery.
It's usually held around the middle of the year when the weather is perfect, and they get around 250,000 attendees every year.
While there, you can check out the other wonders of Switzerland, including visiting the Swiss Alps, taking a scenic train ride, and chowing down on some Swiss delicacies.
Related Questions
A music festival is a perfect excuse to take a trip, whether it's overseas or staying in your own country.
If you're still wondering what these events are all about and what to expect, we've got some FAQs and answers that can help you learn the basics of music festivals.
What's the Difference Between a Music Festival and a Concert?
A concert is usually an event created for just one band, as well as any supporting acts they're using.
A music festival is an event where many artists play at the same location, and it can be either a one-day event or span for multiple days, with various stages on offer.
Are Music Festivals Expensive?
Most large-scale music festivals come with a hefty admission price, with many of the attendees being happy to pay.
The main reason for the expensive entry is because you're given the chance to see some of the world's biggest musical acts in one place, along with other experiences, so it's usually fairly priced in comparison to a single concert.
What is the Biggest Music Festival in the World?
Donauinselfest is considered the world's biggest music festival when it shattered records in 2016 and had over 3.1 million people in attendance.
The Vienna-based festival was held on an island and is an open-air event, with tickets being free, which helps to attract so many attendees.